Our chalets for rent in Les Menuires
Take advantage of our self-catered chalets in Les Menuires and enjoy the benefits of staying in a beautiful luxury chalet with hot tub in the heart of the 3 Valleys in the Savoie region of France.
Luxury chalets in Les Menuires.
All of our chalets are beautifully furnished and fully equipped to the highest standard.
Combining comfort and well-being, our luxury chalets are suitable for skiers of all ages in exceptional locations.
Discover the Rainbow – we offer you originality in premium accommodation at the foot of the slopes.
Relax in front of the fire with your friends or family for a perfect holiday ambiance.
All of our chalets are ideally located in Le Bettaix, a pretty mountain village of in the heart of Les Menuires.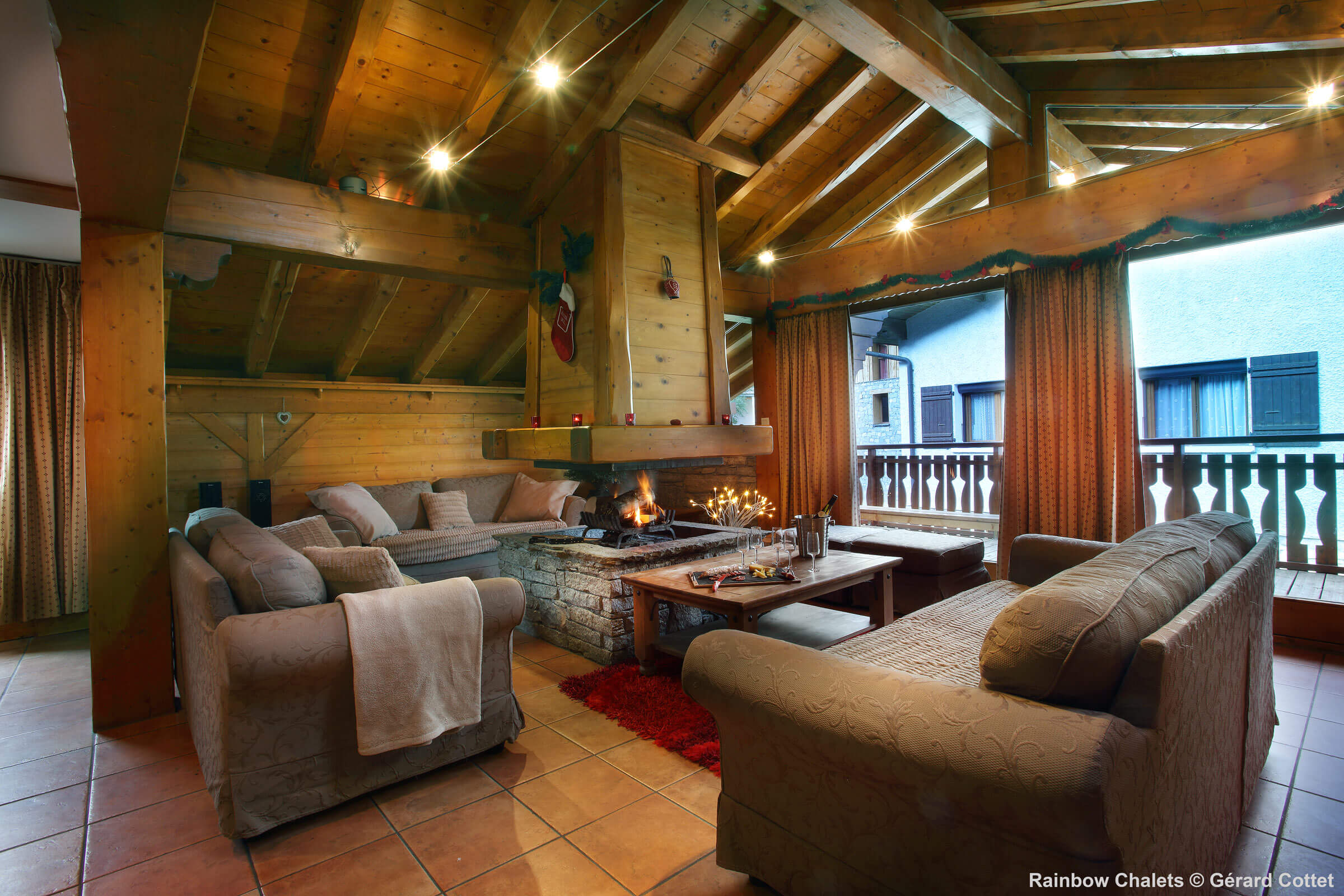 Chalet Yellow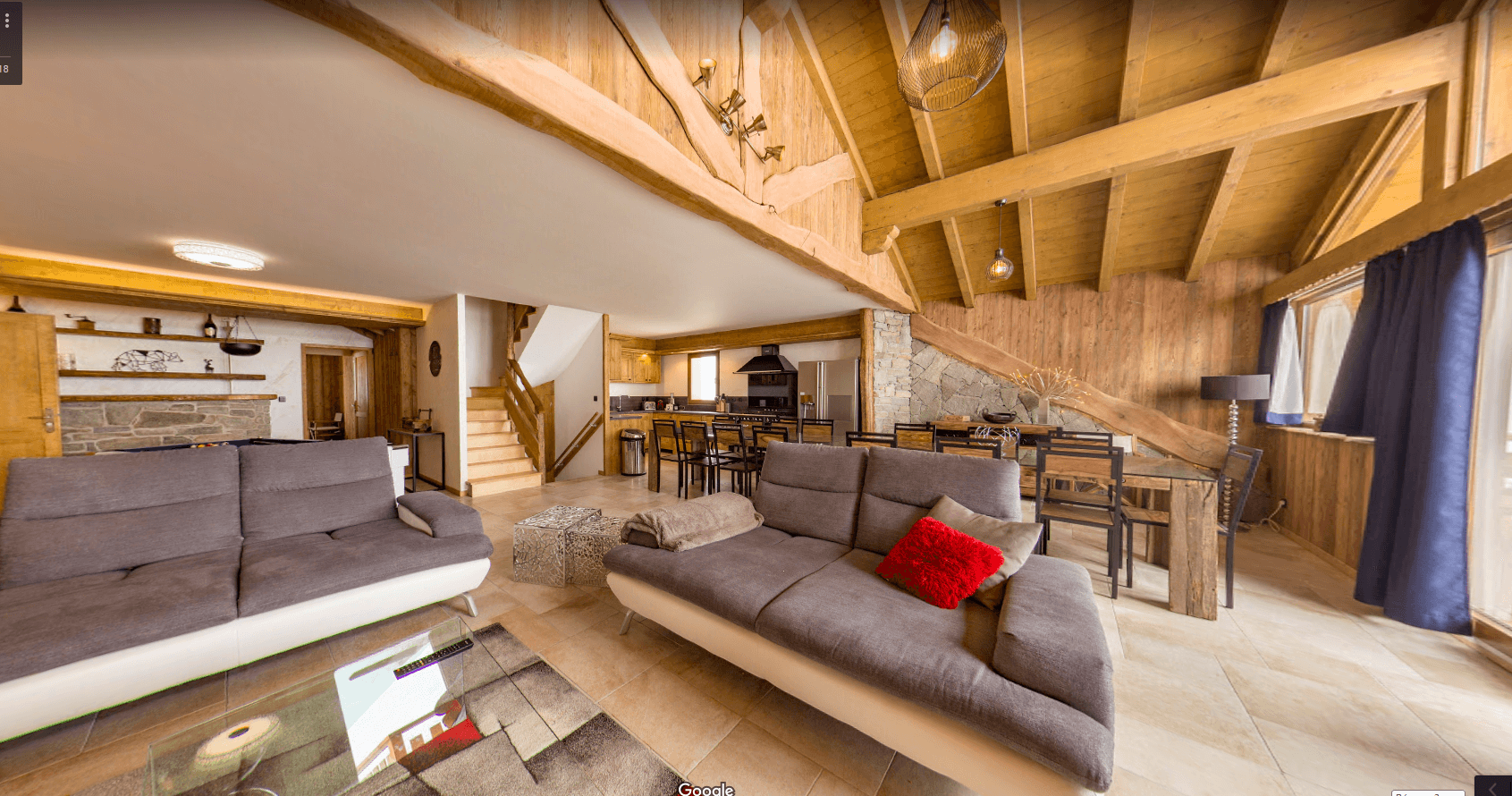 Chalet Rainbow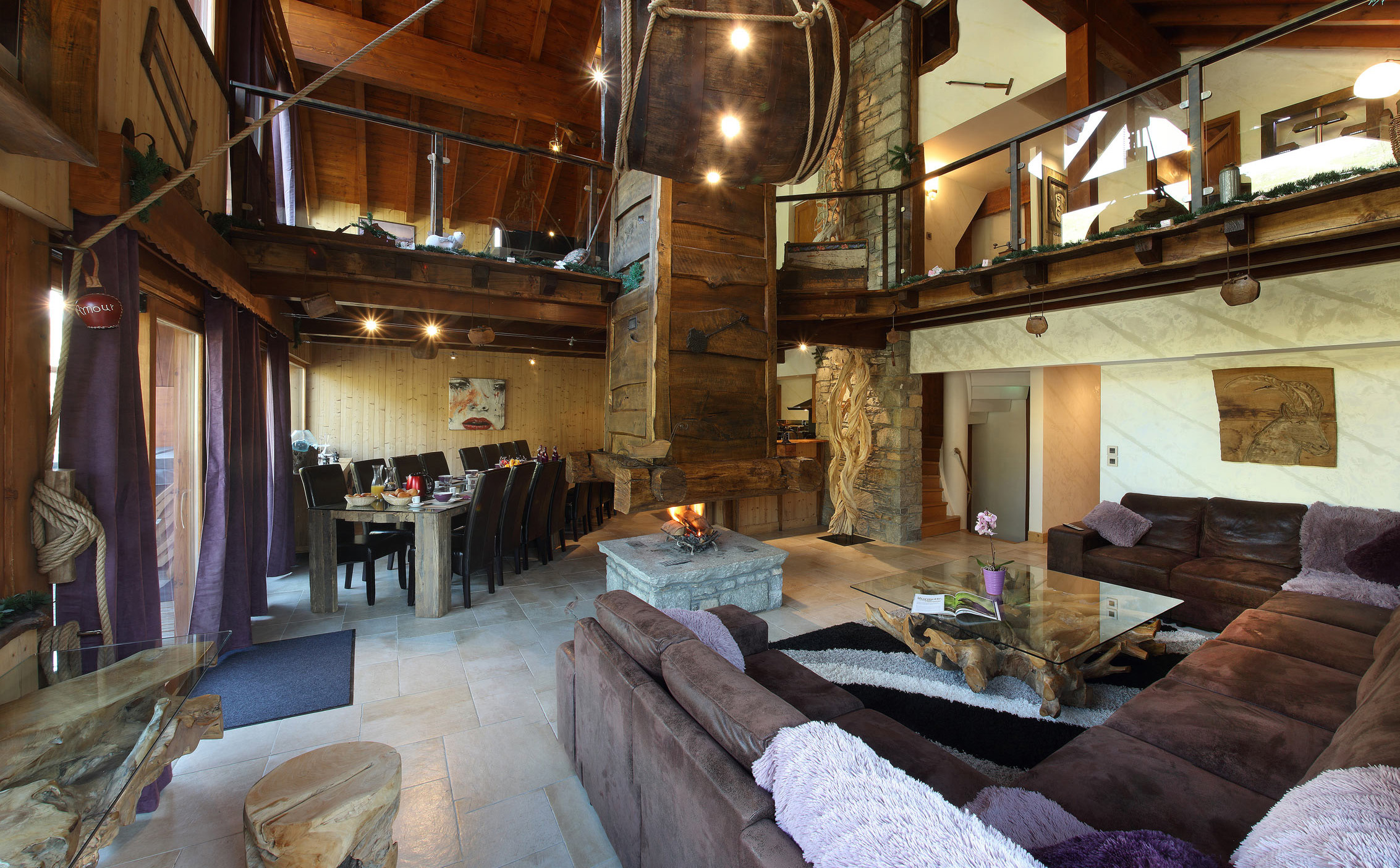 Our services
Each chalet is private but offers the same services as a prestige hotel.
We offer a range of exclusive tailor-made services to help make your holiday in Les Menuires special.
Our concierge service is ready to take care of you in order to make your stay as personalised and comfortable as possible. All of our chalets are well equipped and offer a range of services adapted to your needs.
We take care of the cleaning at the end of your stay.
We've thought of everything to make sure you have the best holiday, whatever your age !

Household linen

Reception at the chalet

Wifi

Multi-media

Parking spot

Relaxation area

On-demand services
All our services
Who are we ?
There's a place where a smile is more precious than gold, where kind gestures speak louder than words…
For a unique and colourful holiday in a very special place, we have 3 large chalets available for rent.
Take advantage of Chalet Rainbow's personalised package created just for you to help create your unforgettable holiday !
We have designed and decorated all the rooms ourselves to create a fantastic and unique environment for you to feel at home in style. Each chalet is unique and has been built with attention to detail to create a special place of dreams.
Come and enjoy the comfort of our custom built spacious chalets, nestled between ski slopes and mountains, built with top quality, naturally sourced local materials.
From the moment you arrive at the chalet, you will have nothing more to worry about other than your own well-being, we take care of all the rest.